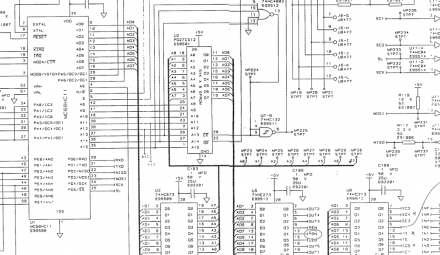 One of the most important features of an electric car is its ability to capture kinetic energy by converting it back to electric energy via recuperation. (Why many electric scooters being sold still lack this feature remains a mystery to me) Only with recuperation can a TWIKE be one of the most economical electric vehicles world-wide!
Therefore, as TW560 started to refuse to recuperate intermittently I immediately started asking the usual suspects what their take was. Interestingly enough, I wasn't the only one with this problem. Feedbacks, however, weren't too encouraging: The problem usually originates from a solder pad with a microscopic crack … which one of the many thousand points in a TWIKEs inverter was the culprit?
In the meanwhile, the problem had progressed to the point where I couldn't drive 10 minutes without losing the ability to recuperate.
The videos below show how the problem looks like and how it should be:
And now how it should be:
Dreifels extended their usual friendly and constructive support by providing me with a few grainy scans of power and logic board layouts and PCBs. Furthermore, they pointed out that this problem might come from a faulty measurement of energy flows through the inverter and suggested I should concentrate on those parts of the power-board.
Armed with these hints and ageing inverter documentation, I decided it was time to delve into the last component of my TWIKE I've thus far haven't had to look into, since it's solid state and usually doesn't need opening/servicing at all.
Queue the music & let's get started!
Disclaimer:
BY OPENING YOUR INVERTER YOU RISK LETHAL ELECTRIC SHOCKS DUE TO HIGH VOLTAGES PRESENT WITHIN.
ON THE BRIGHT SIDE: WITH AN INVERTER YOU GET THE ADDED BONUS OF TWO DIFFERENT POTENTIAL SOURCES/TYPES OF DEATH WAITING FOR YOU: EITHER ONE OF THE TWO DIFFERENT CURRENT TYPES PRESENT WITHIN – AC OR DC – WILL KILL YOU VERY EFFICIENTLY.
YOU HAVE BEEN WARNED – DON'T PROCEED WITHOUT KNOWING EXACTLY WHAT YOU'RE DOING!
With this friendly, compliance-driven warning out-of-the-way, step one of our project is to power down our TWIKE and hit the red emergency-button to be 100% sure that there is no DC current reaching the inverter. (If you own a Dreifels controller, powering off the controller will always fully disconnect the battery – hitting the emergency button will be your second safety layer.)
Wait 5 minutes for any residual currents to subside.
Now we can get a larger Phillips-head screwdriver and go ahead with removing the main cover.
Next, use the photo below as a reference to check if the HV-LED is off – This LED shows you if DC voltage is present within the inverter.
Then, we remove the logic board cover and will be greeted by the view below.
Isn't it strange to use 17-year-old software every day? 🙂 No other software-driven appliance I use is this old!
Carefully disconnect both ribbon cables and remove the screws holding the PCB down. At this point, don't attempt to remove the PCB just yet – you will have to get a small set of pliers and push the little white plastic barbed hook through the PCB. Don't disconnect any of the smaller cables leading to the logic board – you can just push the board back carefully to proceed.
Next, disconnect all AC and DC leads connecting to the power board. Since all these cables are black, it makes sense to mark them with color-coded flags:
DC
+ > RED
- > YEL
AC IN/OUT (OUT + WHT)
L1 > BRN
L2 > BLK
L3 > GRY
Disconnect both red and black cable pairs leading to the PCB to be able to remove the cardboard protector easily.
Remove 4 screws which are accessible through the holes in the PCB. Use a large screwdriver and limit torque applied.
Lift the PCB slowly and disconnect both smaller leads from beneath. Color coding is possible: One of the contacts has a + etched beside the connector > RED.
Remove the board and take it to your workspace.
If you're lucky, you will find artifacts from the past – like my board that had been repaired 11 years ago. 🙂
Next, I located the power measurement circuits and some other potential points where the problem could come from.
Using new solder/flux, I re-solder the connections identified as potentially responsible for the problem:
Don't attempt re-soldering SMD components with a normal soldering iron – you might apply too much heat and destroy the components you're trying to repair. Use a soldering iron with variable heat which you can set to the right temperature.
When you're done, carefully place the PCB back into the inverter, taking care to make sure that no cable is caught between inverter chassis and parts being screwed into place. Furthermore, don't tighten the screws too much – aluminum threads are easily destroyed. 🙁
When you're done, don't forget to reset the red emergency-button…as I did. Forget to re-arm the button and you will experience a few minutes of anxious worrying that this whole undertaking wasn't an attempt at repairing but rather bricking a TWIKE. 🙁 (Even more so, because you will not be able to power it up, but plugging it in will make it start-up until it reaches a self-test stage where it obviously hangs due to missing DC voltage and thus shows you weird voltages and statuses)
If everything goes well, your TWIKE will start normally … and you will notice that the problem is gone.
With TW560 this intervention has resulted with my TWIKE not losing recuperation anymore, touch wood!