after a good night's sleep we drive towards baramati.


rolling hills welcome us to rural india.
roads vary between bad and very bad. since the TWIKE's suspension is not necessarily designed to take the punishment, it's our backs that take it instead! but who are we to complain?
every 5 minutes or so, a car pulls up alongside us and wants us to stop, which we obviously cannot because otherwise we'd be averaging about 5km/h 🙂 instead, we answer questions on the go.
after 120km we arrive at baramati and arrive at a local college. the turnout of students on a sunday is stunning.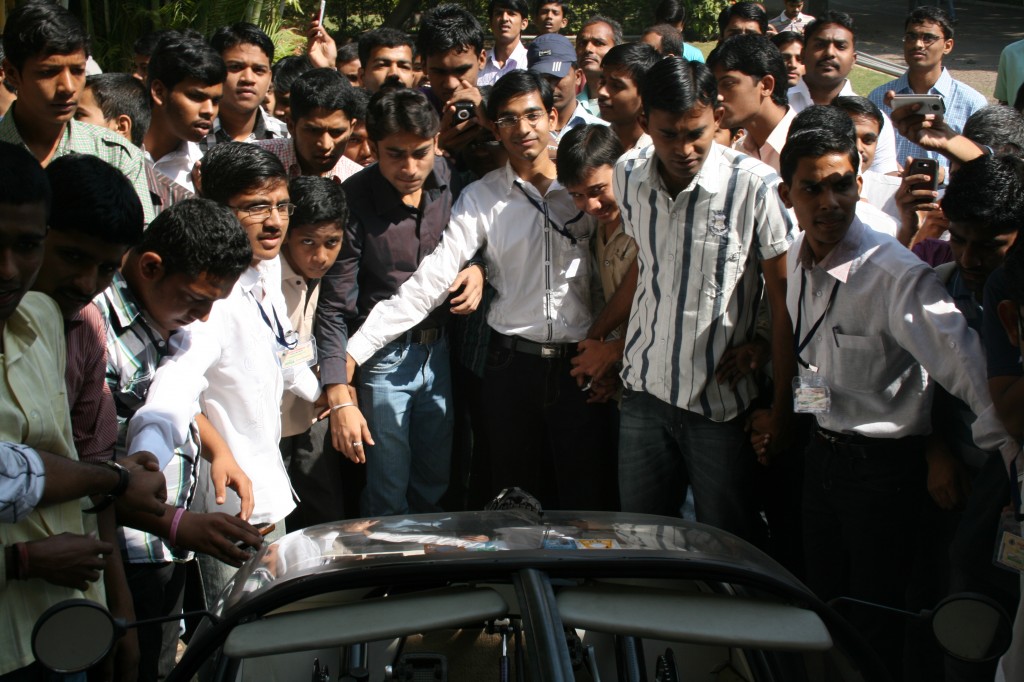 after plugging in the TWIKE, we're brought to the local mensa to have some local food.
then we are invited to interact with the students – see how we are greeted: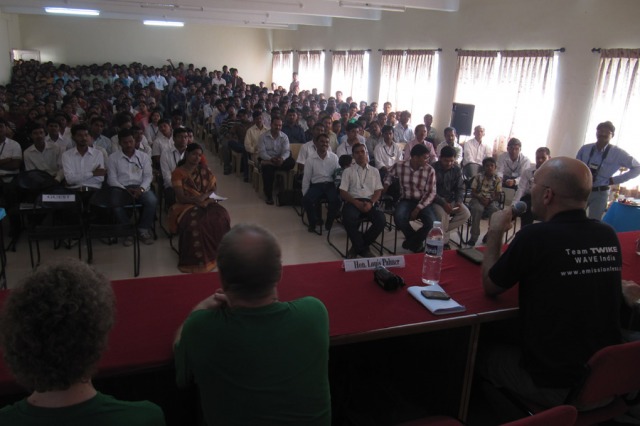 the place was packed! i got to speak to the students about sustainability and "sexy" technology.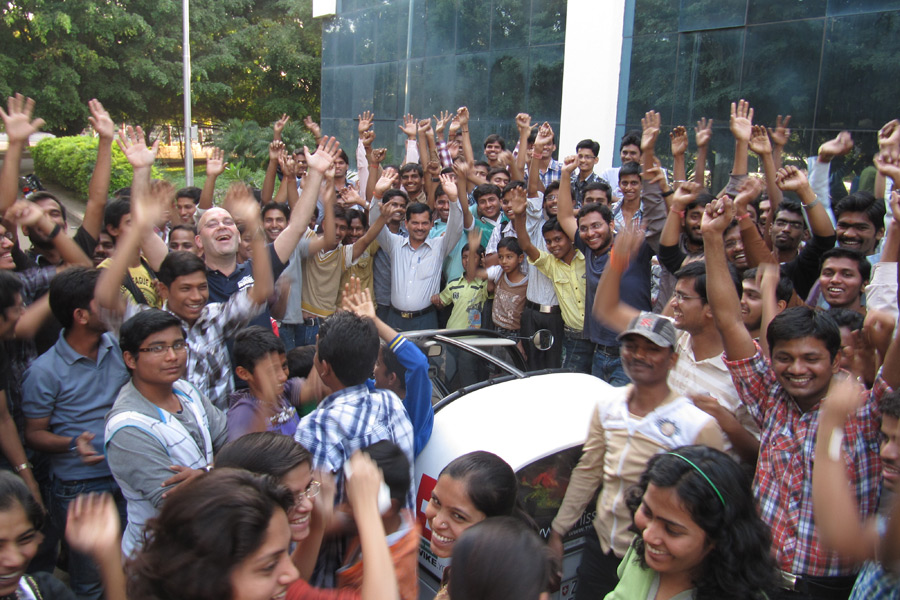 after another 130 km we arrive in solapur and are greeted by another crowd.